If you have n't checked out yet,
I do n't know how to get back to my account,
Please do the following steps:

1. Click " head symbol ".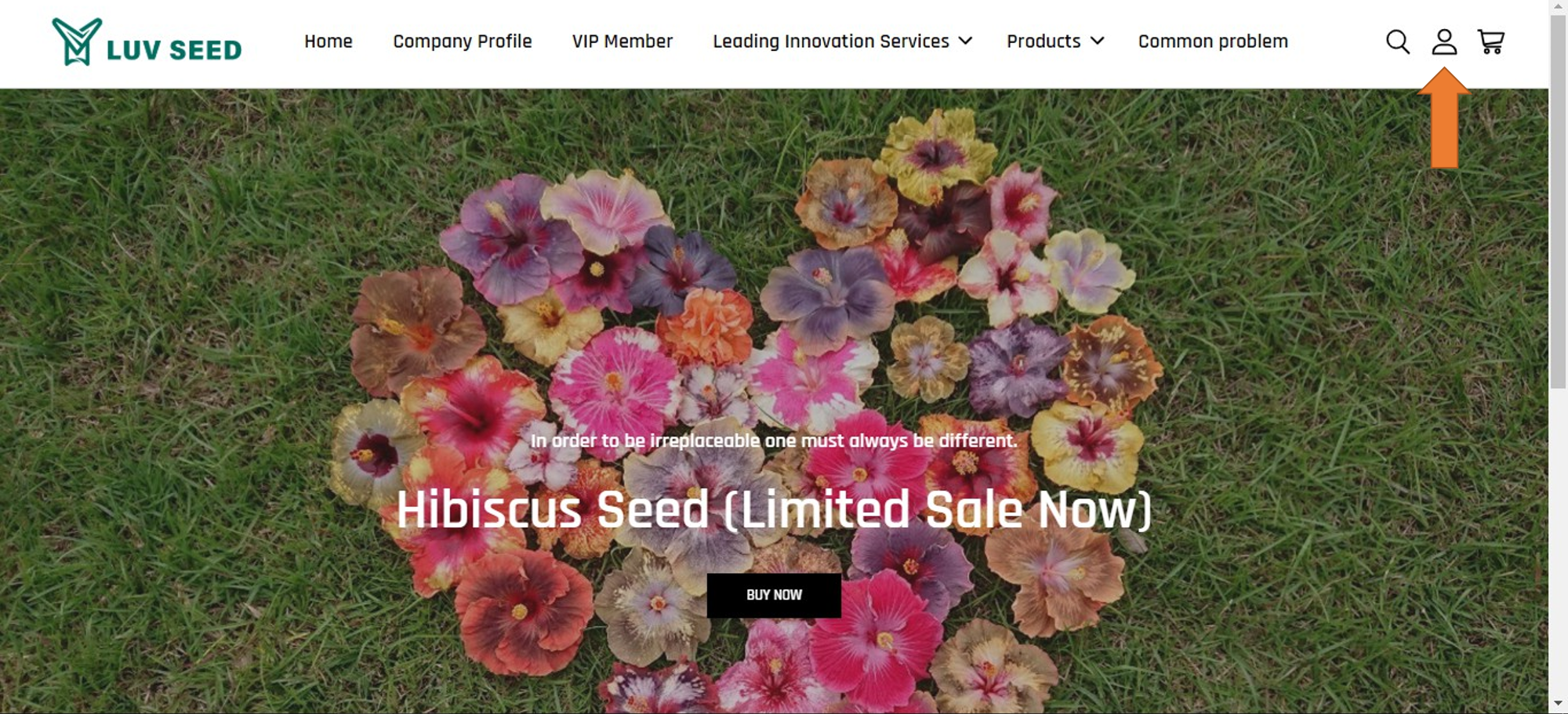 2. Click your"Order"
3. Click "Pay"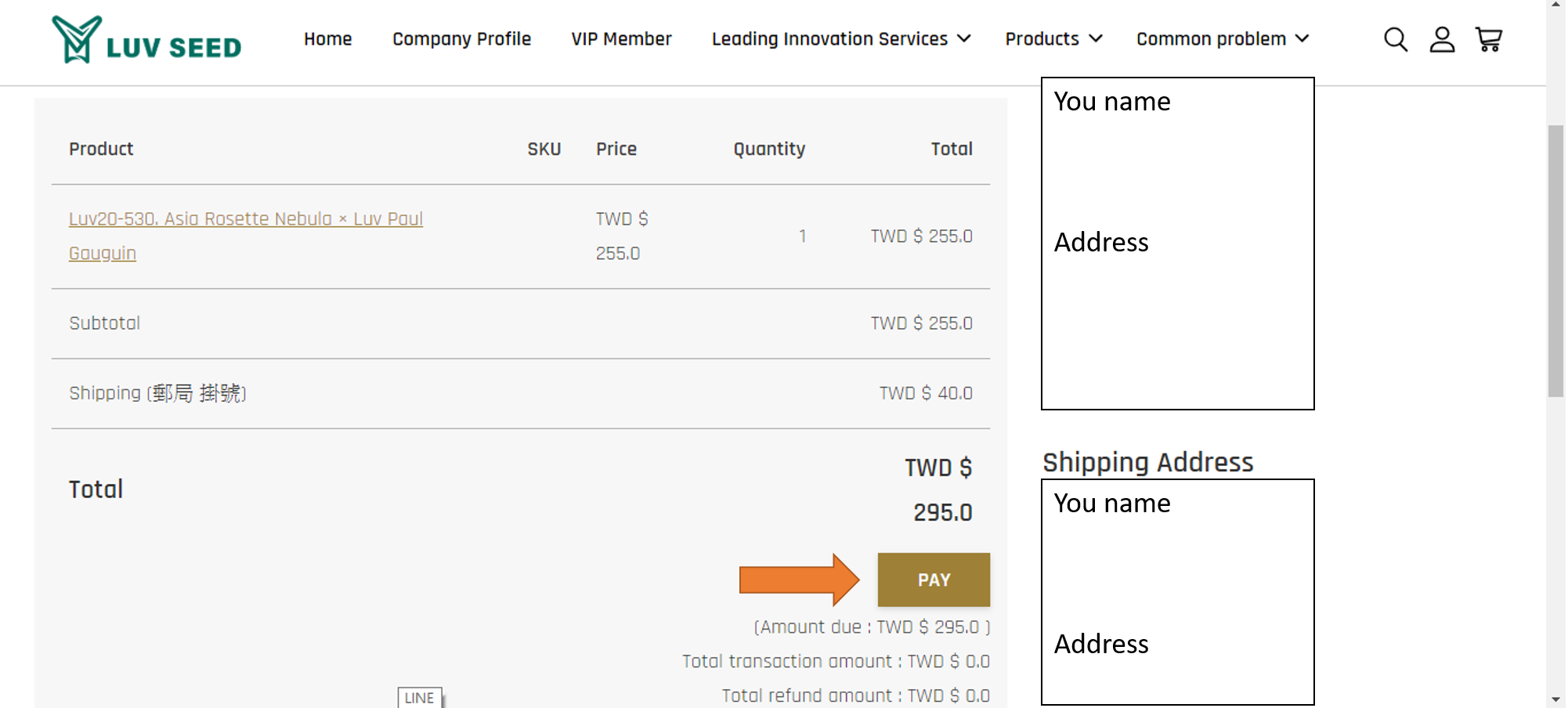 4. Will return to the final step of payment.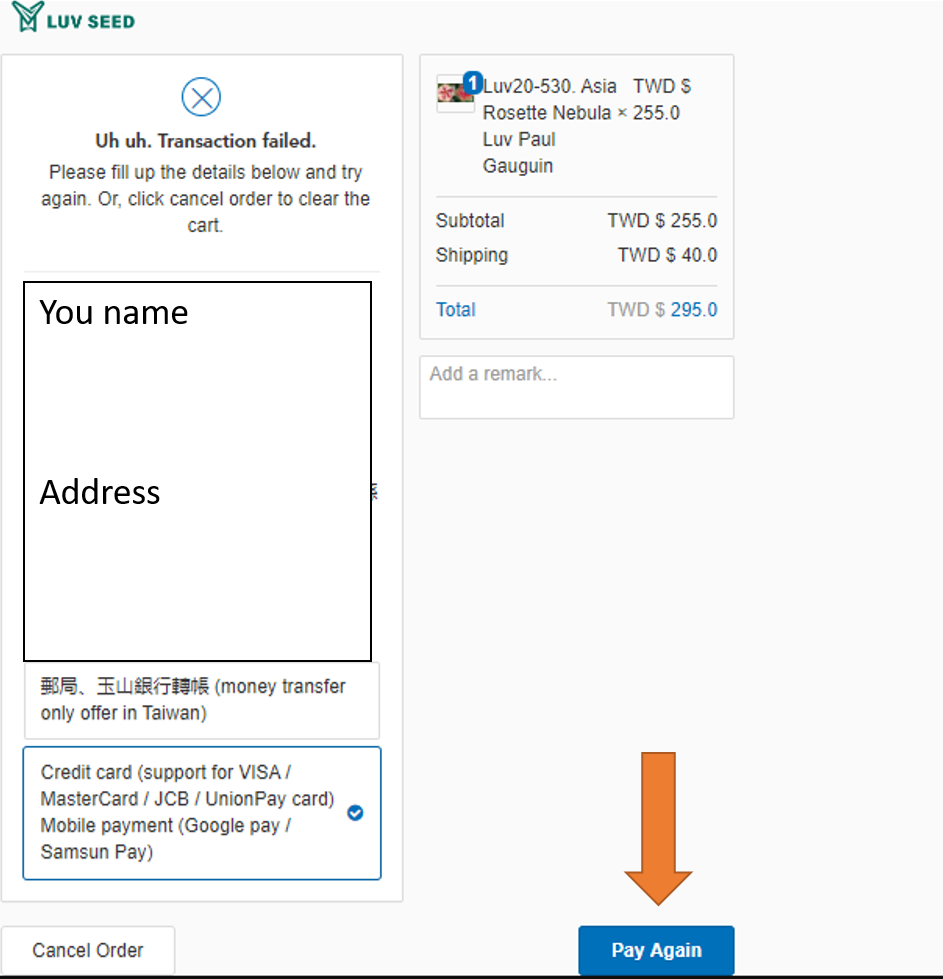 5. Click "Pay again",
Return to "How to buy products?"
9. Choose your payment method.